Marietta might be known for its history – the "Gone with the Wind" museum is found in this Georgia city northwest of Atlanta – but it's likely the food you'll remember, as restaurants in Marietta, GA are gastronomic masterworks that will tantalize your taste buds and have you planning your next visit, likely before you settle your bill.
Spring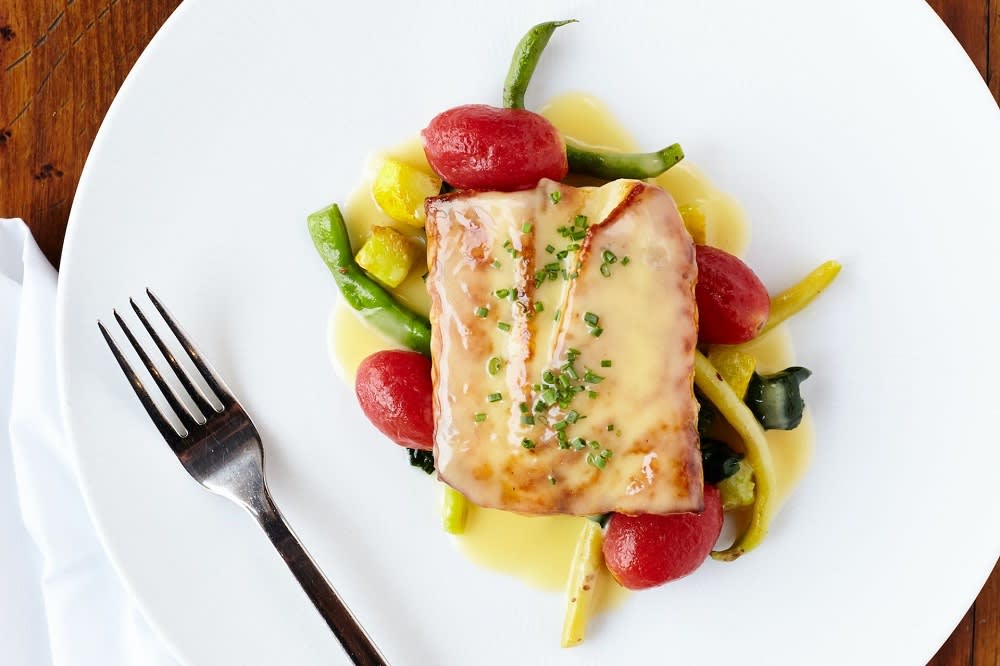 A 2019 James Beard Award semifinalist, a prestigious honor for any restaurant, Spring is the brainchild of chef Brian So and sommelier Daniel Crawford, who together create perfect pairings with both sustainability and seasonal offerings in mind.
The restaurant supports local farmers, and although the menu is small, the care taken in the creation of each dish makes them special, from the risotto featuring a host of veggies topped with crispy squash blossom and parmesan to pan-seared grouper and Wagyu beef served in two ways. Starters and desserts such as sweet corn custard round out the menu at
Spring
, the perfect restaurant for a decadent, memorable meal.
Modena Ristorante Vinoteca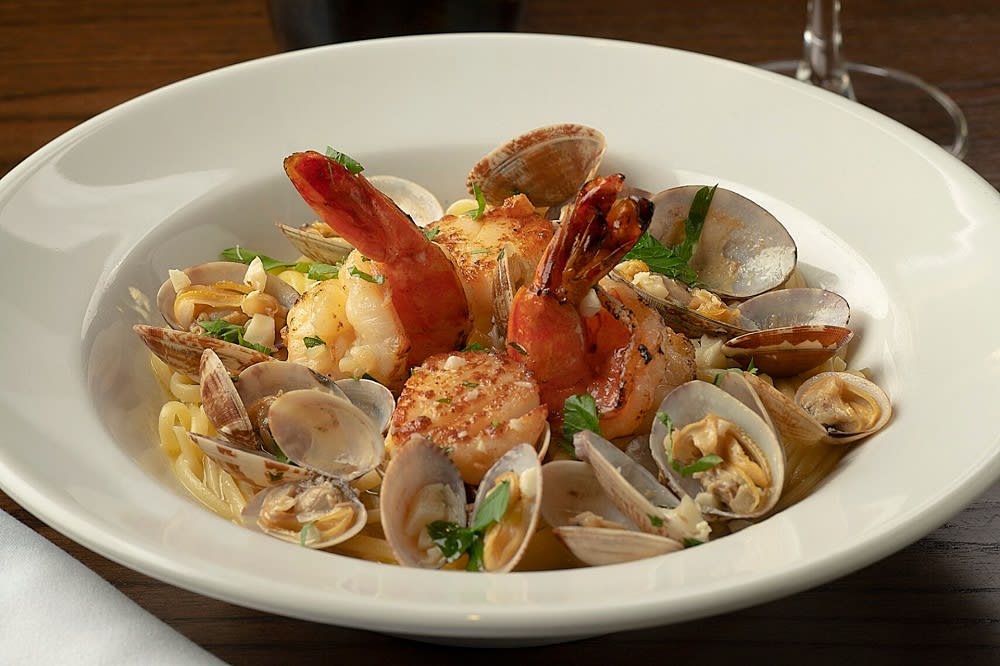 Photo courtesy of Modena Ristorante Vinoteca

Located just outside the city – but still considered one of the most upscale restaurants in Marietta, GA – this Italian restaurant features contemporary takes on cuisine from northern Italy.

Owners Andrew and Maritza Kearton wanted to create a memorable restaurant that's high-end but casual, so diners would feel at home.
The menu is extensive, including antipasti options. The antipasto misto (the Italian version of charcuterie) is featured on the
website
and is absolutely gorgeous, while entrée items include intriguing pasta items – think lobster-stuffed ravioli topped with shrimp, scallops, and more lobster – along with steak, fish, veal, and chicken dishes are just as seductive.

Save room for dessert, because the establishment's signature showstopper is the Coppa Passione, which is a rich mousse topped with strawberries that have been aged in Italian Maraschino liqueur.
Pappadeaux Seafood Kitchen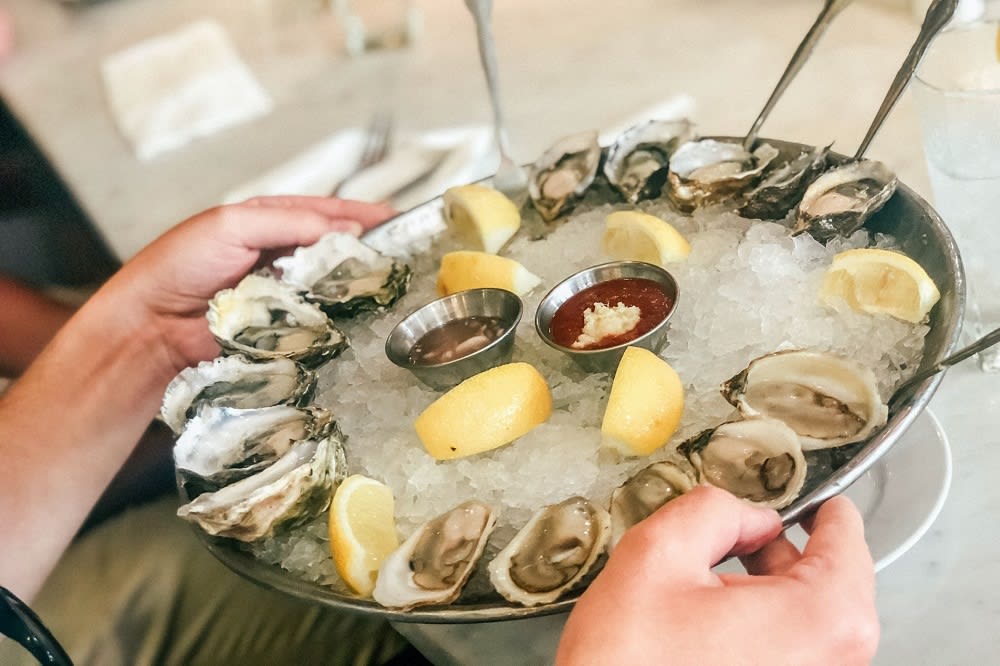 Seafood lovers will swoon over the myriad options from the ocean at this high-end Marietta restaurant.
Many of the items at
Pappadeaux Seafood Kitchen
have a Cajun twist (both shrimp and crawfish étouffée highlight the spicy selections), but shrimp and grits, a pasta dish loaded with crab, shrimp and scallops, blackened Mahi, pan-seared trout, filet mignon Oscar, and Atlantic salmon with crispy skin served with both shrimp and scallops as toppers make it difficult if not virtually impossible to choose which item to order.

Pappadeaux also offers seafood starters and dessert, so while you may arrive hungry, you certainly won't leave that way.
Drift Fish and Oyster Bar
Three different types of oysters on the half shell are the highlight of the cold bar but don't discount the smoked salmon dip served with house-made lavash. Drift also offers a wide range of starters including calamari, bourbon-cured salmon, and wood-fired octopus. The main dishes are highlighted by scallops and pork belly, seafood gumbo, and Mahi Mahi with a crispy polenta cake, all of which make the
Drift
menu simply sublime.

House cocktails including a smoked old-fashioned alongside cleverly named drinks such as Berry on my Wayward Son (a non-alcoholic cocktail), the agave-based Tamarind Man, and an expansive wine list make Drift, which also does catering, a great part of Marietta's restaurant scene.
Ray's On the River
Photo courtesy of Ray's On the River

Set along the Chattahoochee River, the scenic view creates a relaxed, restorative ambiance at Ray's.
Also seafood forward, starters include Creole-style crab cakes, Ahi tuna poke, crab cake, and she-crab soup topped with caviar, while entrees include artisan salads, pecan-crusted trout, shrimp and grits, and salmon BLT.
Ray's
is an innovative option among the restaurants in Marietta, GA.
Mac's Chophouse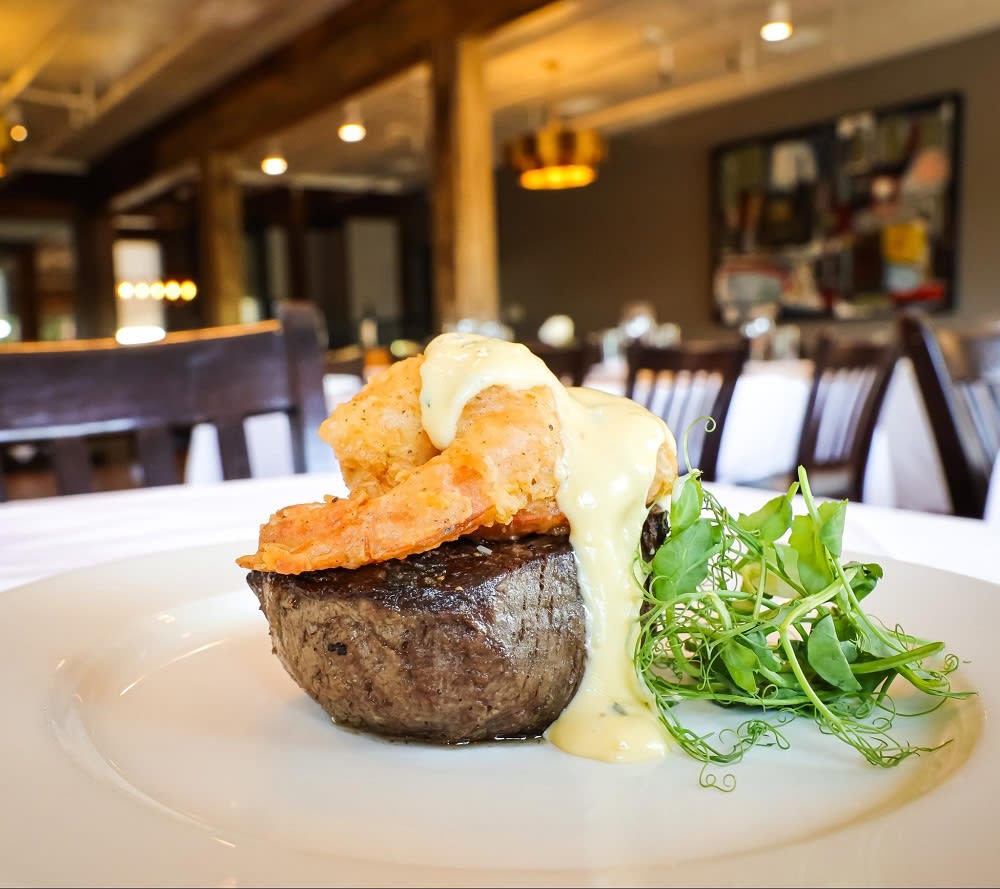 Photo courtesy of Mac's Chophouse
If you're looking to dine at one of the high-end restaurants in Marietta, GA,
Mac's Chophouse
should certainly be on your radar. Bringing you a modern revival of the classic American steakhouse, they have a large menu full of mouth-watering dishes, and great service. The atmosphere is reminiscent of a Prohibition-era speakeasy, and is enveloped in the picturesque landscape of the historic downtown. Dresscode is smart casual and the staff is very accommodating to all types of attire. The restaurant itself has an elegant yet comfortable feel that is welcoming for both regulars and new customers.
Stoney River Steakhouse and Grill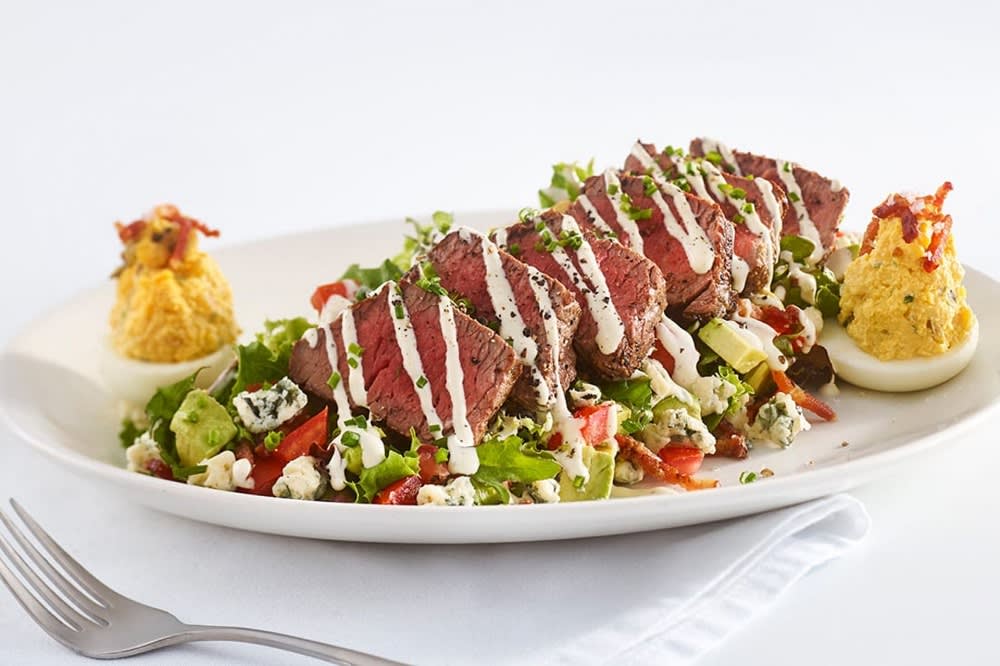 Photo courtesy of Stoney River
An upscale steak house,
Stoney River
features coffee-cured filet mignon, aged prime rib, and other gastronomical delights. There are also seafood options such as pecan-crusted trout, jumbo fried shrimp, and salmon.

The wine and cocktail menu is diverse and includes after-dinner drinks as well.
The Gaslight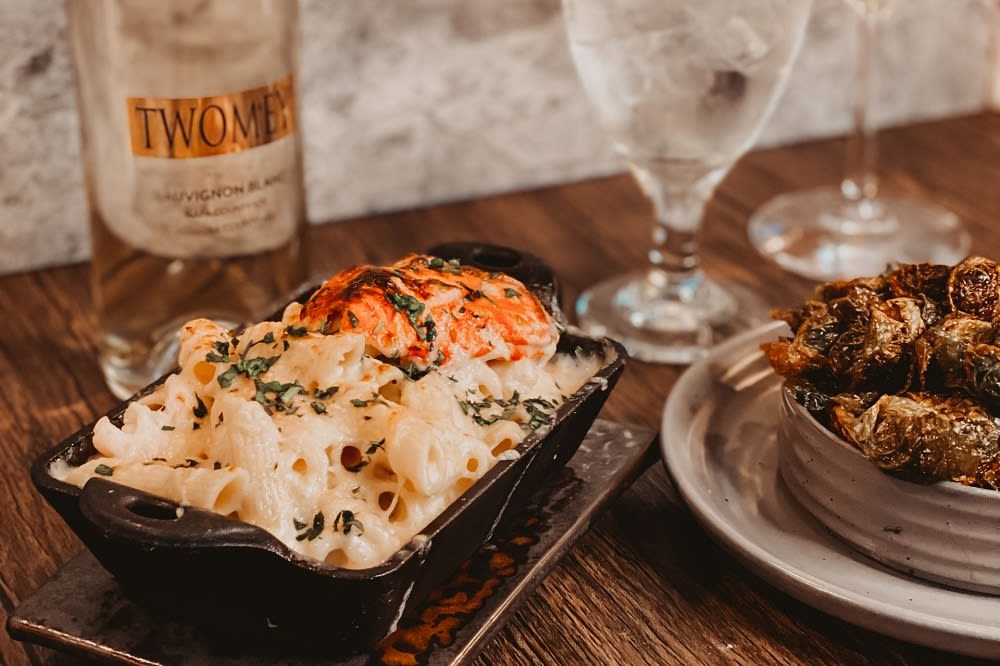 Photo courtesy of The Gaslight
While located in Roswell, a 30-minute drive from Marietta,
The Gaslight
offers brunch, a perfect meal after a night of enjoying Marietta's nightlife, or a tasty start to a lazy weekend day enjoying riverfront views.

From chicken and waffles, omelets, benedicts of all kinds, and steak and eggs – available with a bottomless mimosa or bloody Mary – The Gaslight has everything fans of brunch could ask for, while the dinner menu features grilled lobster, oysters, rack of lamb, steak, chicken in several preparations as well as sea bass and many more delicious options.

Save room for dessert, as The Gaslight offers the rare Tuxedo Cake, a chocolate cake filled with chocolate mousse and white chocolate. They also feature tasty staples like tiramisu, cheesecake, and hot apple pie.
Piastra Restaurant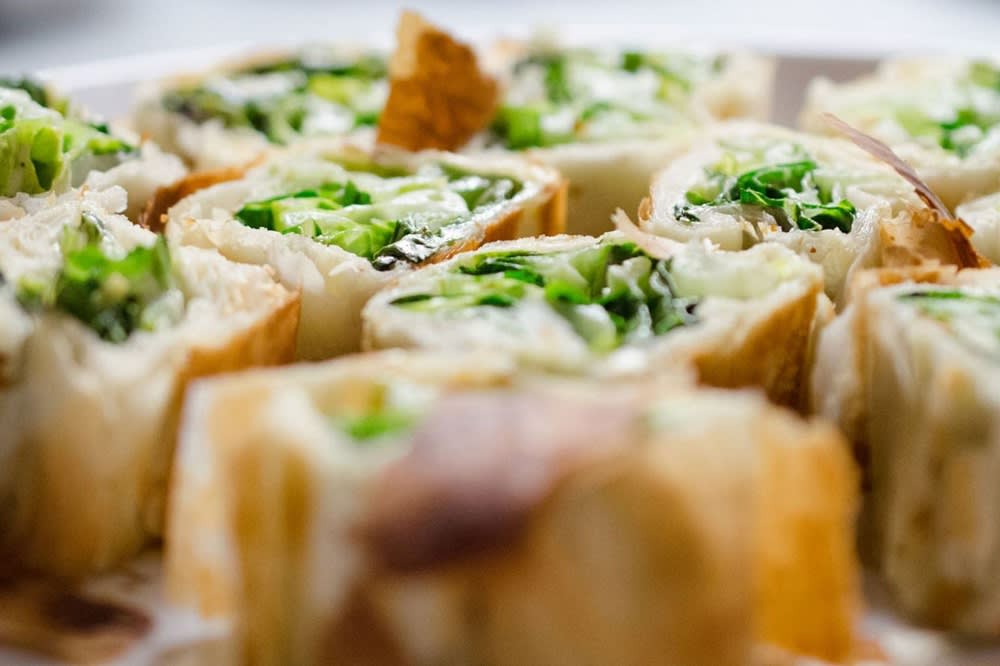 Photo courtesy of Piastra Restaurant
Chef and owner Greg Lipman cuts no corners when it comes to the Italian menu at his beloved
Piastra Restaurant
. His love of food came from making chocolate chip cookies with his grandmother, and the skills he perfected at the New England Culinary Institute have helped him make his charming and traditional restaurant a Marietta masterpiece.

Starters include arancini and carpaccio, appetizers range from meatballs to small-plate spaghetti, and main courses include a variety of parmesan, dry-aged steak, braciole, and whole branzino.

Pizza, pasta, and dessert – cannoli and zeppole included – round out this straight-from-Italy menu.
Hamp and Harry's
This new restaurant that opened in 2021 is a hit. Focused on using only high-quality ingredients sourced by local purveyors, the establishment offers modern American cuisine and an ever-changing menu as the kitchen takes advantage of seasonal items for the best flavor profiles.

Highlights include Wagyu beef tartare, airline chicken breast, beet and burrata salad, and diver scallops.
Remember, however, that the menu at
Hamp and Harry's
will likely look much different depending on the season.
Looking for a Marietta Home?
If the restaurants in Marietta, GA have you thinking that a home in the city is an ideal next step, finding a trusted real estate agent is key. Consider those on the
Ivan Savant Team
. With expert experience in luxury properties, they'll help you find something wonderful where you can eat in if you desire, or have your favorites delivered if you don't fancy cooking or firing up the grill.