If you're thinking about buying a home in Georgia, you may have questions about how to get started. Buying a home is a complicated process, especially if you're shopping for a new property for the first time. Below, you'll learn about the most important steps to buying a house in Georgia. That way, you'll have a better understanding of what's required, and you'll know exactly what steps to take next.
Set aside cash for a down payment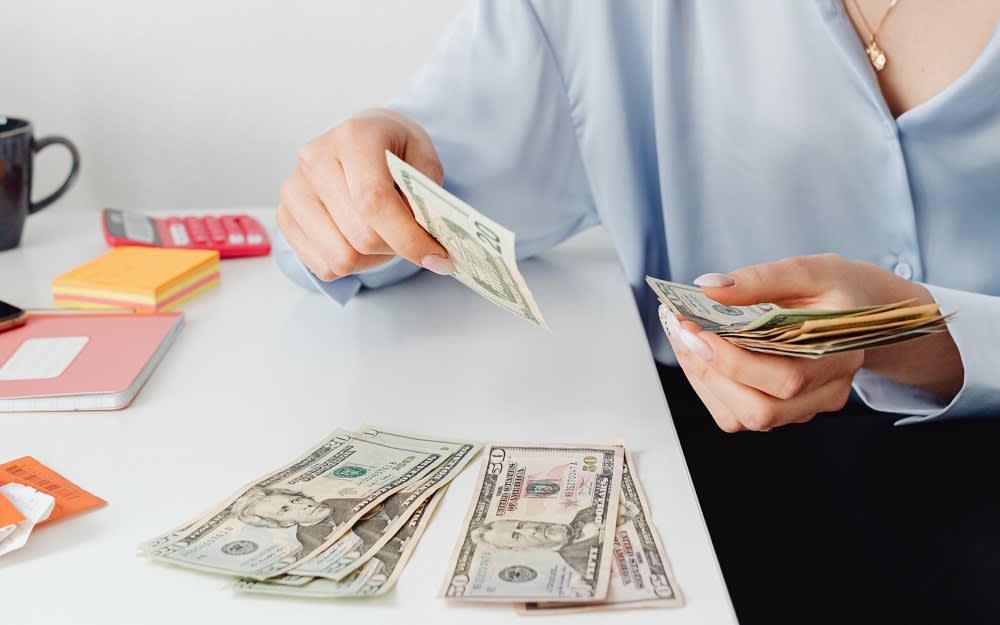 Photo courtesy of Pexels

Most real estate seekers cannot purchase a home outright without outside funding. You'll learn more about how to connect with a lender later in the article, but it's also important to start pulling together the cash for a down payment.

The exact amount that you'll need for your down payment will vary based on what type of loan you're applying for, but most transactions require the buyer to put down at least three percent of the total cost of the home at closing. If you're able to put down a more significant amount, you'll lock in a lower monthly payment, and you'll save yourself money in accrued interest over time.

Keep in mind that your down payment doesn't include the buyer's share of the closing costs, though. This amount can also vary based on the transaction, but it usually ranges between two and five percent of the total cost of the home. Some buyers will negotiate a deal where the seller agrees to pay for the buyer's closing costs. In exchange, the buyer pays more money for the home. If you pursue this type of deal, you'll have a higher monthly mortgage payment, but you won't have to bring as much cash to the table at closing.
Talk with multiple lenders
You'll work with a lender to secure the funding that you need to purchase the home. Each lender will want to know your current debt-to-income ratio and credit score. Once they have a more comprehensive view of your financial position, they will give you a pre-approval letter that lists the type and amount of loan you pre-qualify for.

Talking with multiple lenders is essential because each provider will offer you a different loan amount and interest rate. You can save a great deal of money over time by locking in a loan at the lowest interest rate possible.

You can also improve your odds of receiving a favorable offer by raising your credit score. Commit to paying all your bills on time and reducing your debt, and you'll see your score gradually improve over time.
Partner up with a skilled real estate agent
Most home buyers work closely with a local real estate agent when they shop for a home. An agent can help you schedule showings to see homes in person, and they will represent you in negotiations when you find a home that you're interested in buying. They will also assist you in preparing for closing by reading through the contract ahead of time and answering any questions that you have.

Most buyers find a real estate agent by looking online and reading online reviews from past clients. Don't get discouraged if you notice that an agent has a few negative reviews accompanied by a majority of positive reviews, though. This is normal for agents who have spent several years working in the industry. You should only feel concerned if you find that an agent has more negative reviews than positive reviews or if all of the negative reviews highlight a similar issue or concern.

Think about what you want in a homeOnce you know how much you can spend on a home, you can begin to look at properties online that fit your budget. As you see different homes, you'll begin to develop a better understanding of what type of property you're looking for. You'll get a feel for what features and amenities you value most and which preferences you can live without.

As you get a truer sense of what kind of home you want to buy, you can communicate your preferences with your real estate agent, and they will keep an eye out for new homes that come onto the market that may match the profile of what you're looking for.
See homes in person
You shouldn't make an offer on a home without first seeing the property in person. Many homes show differently online than they physically appear, and you'll want to see the home for yourself before you decide if it's the right fit for you. This will give you a chance to evaluate the home's condition, and you'll also get a better feel for the neighborhood around the property.

If you're buying a home in Georgia from another state or region, and you can't see the home yourself, ask your agent if they can attend an in-person showing on your behalf. They will tell you afterward about their findings, or they may even have you on the phone or on a video call as they walk through the property.
Make a competitive offer
Your first offer doesn't have to meet all the seller's demands. You have room to negotiate a lower price, and this may be wise depending on the current market conditions. Your real estate agent will help you craft a competitive initial offer, and they will assist you in responding to any counteroffers that the seller makes. Your agent has experience in high-stakes negotiations, and they understand how to use a variety of different negotiating tactics and tools to help you secure the best deal.
The
Ivan Savant Team
is one of the most successful real estate teams in the entire Atlanta area. They are ready to guide you through the steps to buying a house in Georgia. With a dedication to high-quality service and attention, they are passionate about going the extra mile in each transaction. From Smyrna to
Marietta real estate
, this is the team you want by your side if you're seeking a new home in the Atlanta area. Reach out to their office when you're ready to move forward with your search. They will be happy to help you.


*Header photo courtesy of Shutterstock