There's no doubt that one of the best ways to get to know an area is by sampling the local cuisine. If you're new to the South and searching for real estate in Georgia, you're stepping into a whole new world of culinary flavors and traditions. Soul food is synonymous with the South and has long been part of Georgia culture. Dating back to the 1960s, soul food has come to represent all things comfort. Now, the legacy lives on throughout the Peach State, and soul food remains one of the best reasons to call Georgia home. So if you're looking for the top soul food restaurants in Georgia, you won't want to miss these eight spots.
Roc South Cuisine
3009 Buford Hwy NE, Brookhaven, GA 30329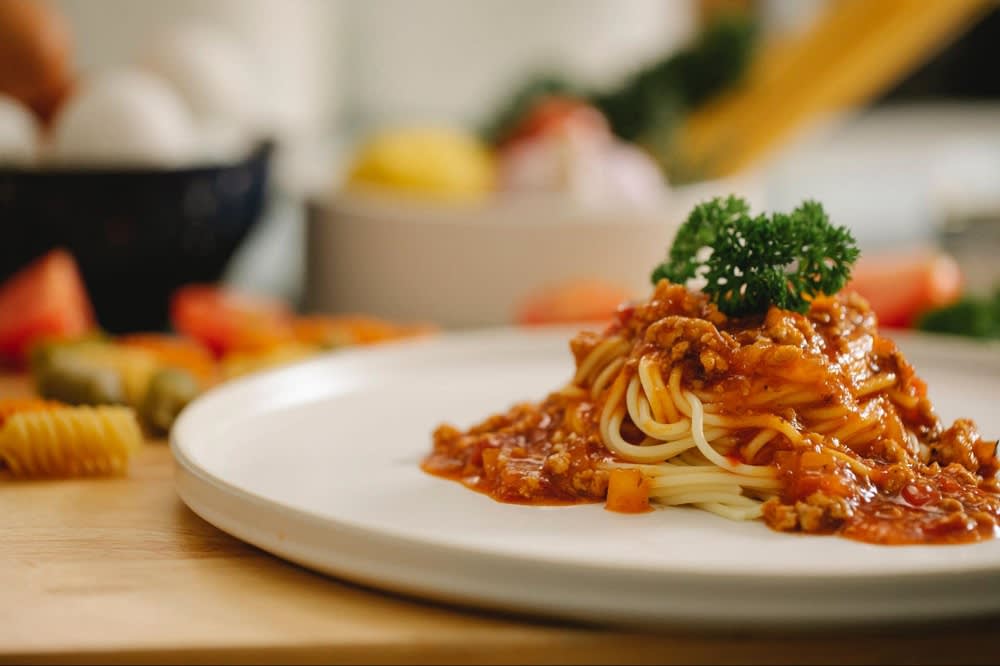 Photo courtesy of Pexels
Roc South Cuisine is an upscale Southern-style eatery in Atlanta with a relaxed, elegant ambiance. Locals rave about Roc's perfect seasonings and tender meats. The beef egg rolls are a fun option that guests love, or they can try a host of Southern staples, from catfish and grits to fried chicken and cornbread. Apart from soul food, Roc South also features pasta dishes, rice dishes, and an array of cocktails. Roc South Cuisine is on Buford Highway NE, opening at 12 pm Wednesday through Saturday and 11 am on Sundays.
RC's Southern Cooking
1516 Roswell Rd, Marietta, GA 30062
RC's Southern Cooking is a classic soul food restaurant that keeps things simple. Guests won't find flair or decadence here, but instead, they'll find traditional, homemade meals that get all the flavors right. The mom-and-pop eatery in Marietta is known for its fast, friendly service and delicious entrees. Cube steak, meatloaf, and cabbage are three dishes that keep locals coming back for more. So, take a break from browsing homes for sale in Marietta to check out this fantastic dining destination.
South City Kitchen
1144 Crescent Ave NE, Atlanta, GA 30309
3350 Peachtree Rd NE Suite 175, Atlanta, GA 30326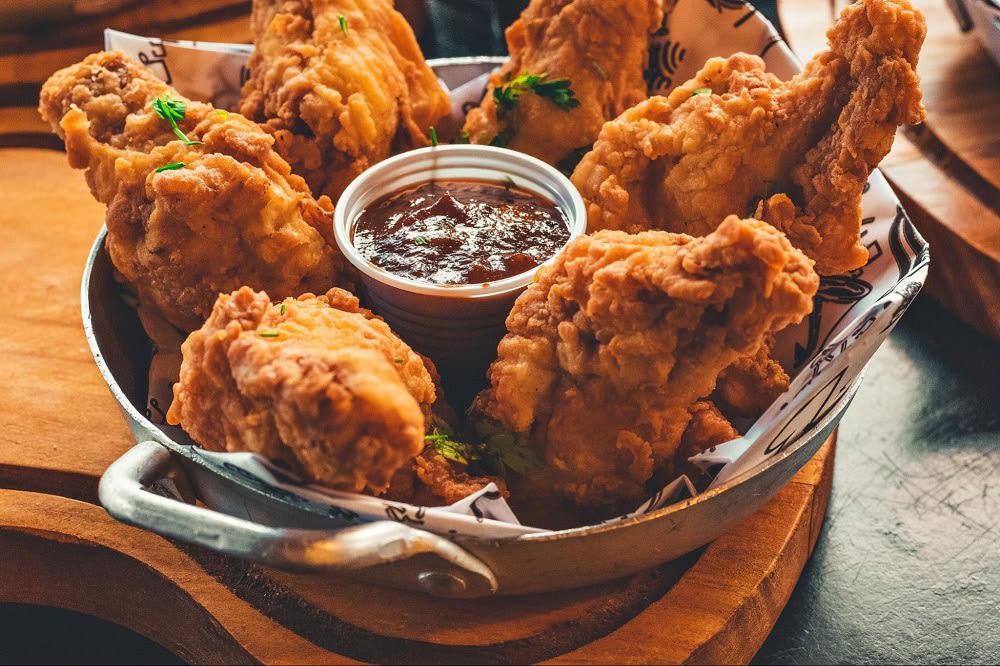 Photo courtesy of Unsplash
With locations in Midtown and Buckhead, South City Kitchen is loved in particular for its fantastic brunch options. The restaurant has an energetic buzz that feels modern and upscale. For mains, the brisket sandwich is one to try paired with the fresh-baked cornbread, while the kitchen's grits, pimento cheese, and fried chicken come neck-in-neck for items patrons are most likely to order again and again.
Alligator Soul
114 Barnard St, Savannah, GA 31401
Alligator Soul is a stunningly rustic restaurant in Savannah that exudes upscale energy and world-class flavors at every turn. Here, visitors will find new and innovative takes on classic dishes, from the drunken mussels and gumbo to the elk chops, antelope, and banana beignets. Alligator Soul offers an eclectic dining experience that invites patrons to be adventurous and rethink Southern cuisine in a whole new way. Stop by Monday through Saturday between 5 pm and 10 pm.
The Olde Pink House
23 Abercorn St, Savannah, GA 31401
Another Savannah staple, the Olde Pink House is one of the more charming soul food restaurants in Georgia. So named for the stunning Colonial mansion where it resides, the Olde Pink House features historic flair and an elegant dining room, and the restaurant perfectly blends fine dining with Southern flavors. Guests can sample unique dishes like the blue crab beignets or the crispy flounder. The fried green tomatoes are another favorite that encompasses true Southern tradition. Located on Abercorn Street, the Olde Pink House is open throughout the week between 11 am and 2:30 pm and from 5 pm to 10:30 pm.
Ray's on the River
6700 Powers Ferry Rd NW, Sandy Springs, GA 30339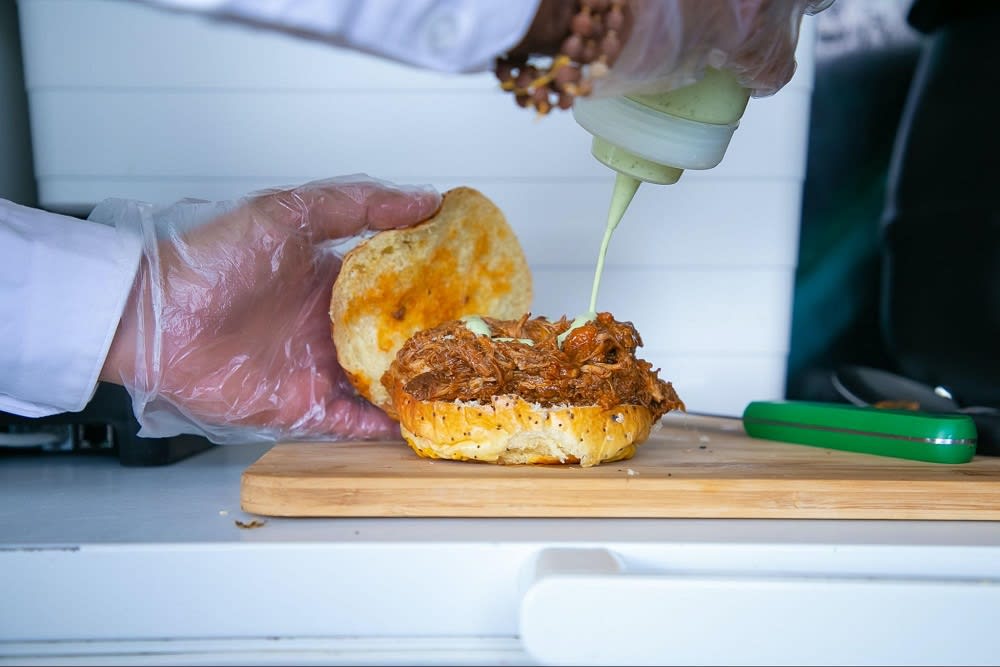 Photo courtesy of Pexels
A favorite of all who call Sandy Springs home, Ray's on the River is aptly named for its location beside the Chattahoochee. With upscale flair and unique takes on classic recipes, Ray's specializes in Southern seafood and provides guests with beautiful views and perfectly prepared meals. Try Ray's brisket burger with a side of whipped potatoes or the honey-glazed salmon for a meal you won't soon forget.
Elea J's Southern Table
6265 U.S.278 NW, Covington, GA 30014
A true picture of Southern hospitality can be found at Elea J's Southern Table in Covington. A small, charming establishment on US 278, Elea J's is the perfect place to stop for a quick lunch of fried pork chops and cornbread. All the classic Southern favorites are served at this cozy spot, from catfish filets to homestyle meatloaf, shrimp and grits, and collard greens.
Hattie B's Hot Chicken
299 Moreland Ave NE, Atlanta, GA 30307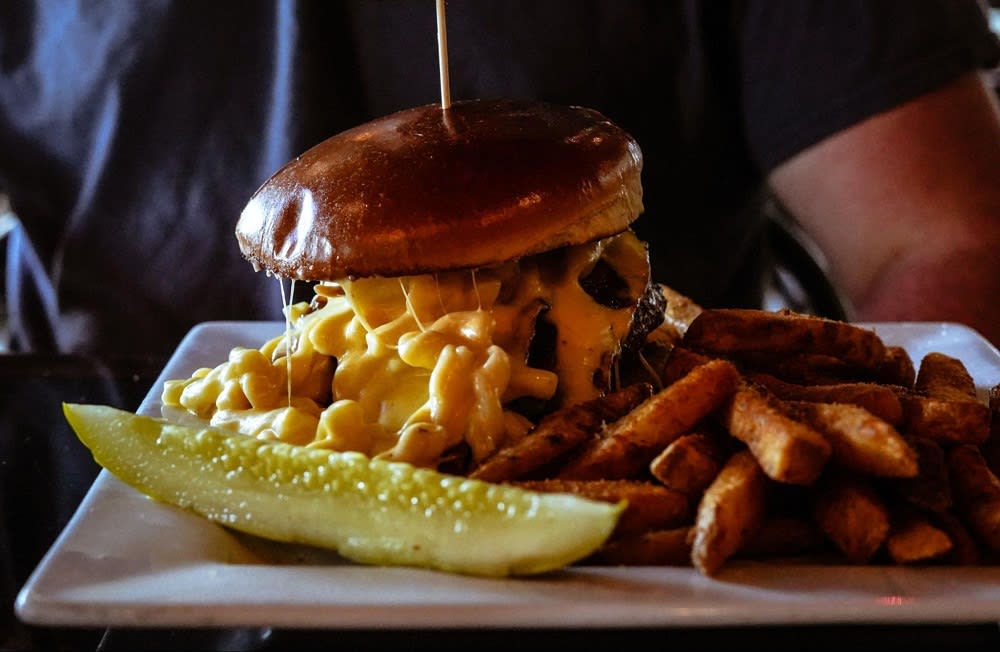 Photo courtesy of Unsplash
Rounding out our list is Hattie B's Hot Chicken in Atlanta. Hattie B's is one of the most popular soul food restaurants in Georgia, particularly for those on the east side of the city. The casual, counter-service spot fills up quickly and doesn't take reservations, so guests are encouraged to stop by early. The restaurant is known for giving its dishes a little extra kick, but Hattie B's has options for those who prefer a milder spice, too. Make sure you try the chicken with baked beans and the mac 'n' cheese while you're there. Located on 299 Moreland Avenue NE, Hattie B's opens at 11 am every day.
Find your new home in Georgia
The best way to truly take in the hospitality, cuisine, and culture of the South is to become part of the community. As you explore all that Georgia has to offer and begin looking at properties in this amazing state, such as
Marietta luxury homes
, make sure you partner with a real estate team that can help you narrow down your options and find the perfect place to call home.
The
Ivan Savant Team
is the leading team in Atlanta, helping countless clients navigate the unique waters of the local market. If you want to partner with an expert real estate team that puts your needs first, understands what you're looking for, and takes the time to help you meet your goals, then get in touch with the
Ivan Savant Team
today.

*Header photo courtesy of Unsplash