Whether spending a day out in nature, learning about the rich history of this area, or enjoying a cool drink, there are plenty of things to do in Marietta, GA that makes this city a great place to live. Make sure not to miss out on these things to do when planning your visit.
1. Chattahoochee River National Recreation Area
One of the best ways to view the nature around homes for sale in Marietta is to visit the
Chattahoochee River National Recreation Area
. The river in this recreation area is 48 miles long, and it has 15 land units for visitors to use. Walk or cycle on the trails available while enjoying the view of lush green trees and the river's current. Visitors can also go catfish and trout fishing in this river, or ride atop the water via kayak, motorboat, canoe, or raft. Its calm current is a great way to see native wildlife and flowers that thrive along the bank.
2. Chastain Park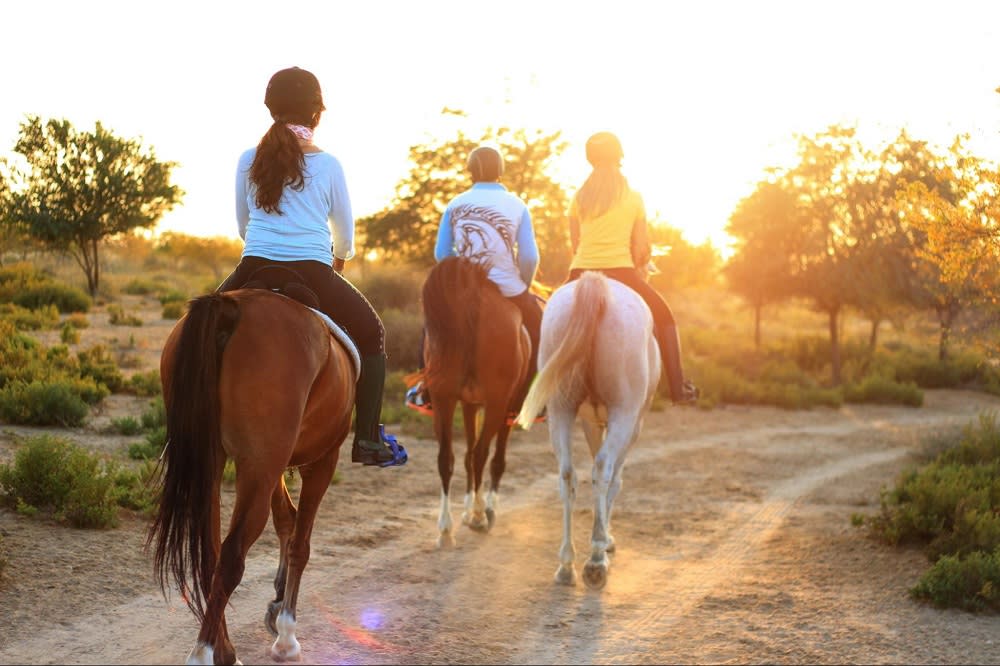 For more views of the nature and wildlife surrounding Marietta luxury homes, people can visit
Chastain Park
. This park encompasses 268 acres, and also functions as a conservancy to restore and maintain the historic structures and wildlife in the area. Visitors can visit the park's amphitheater for evening live music, sign up for lessons or horseback rides at the horse park, and enjoy the surrounding views while playing a game of golf at its North Fulton Golf Course. This park also hosts a variety of events year-round and has a pool and tennis courts for residents of Marietta to enjoy.
3. The Big Chicken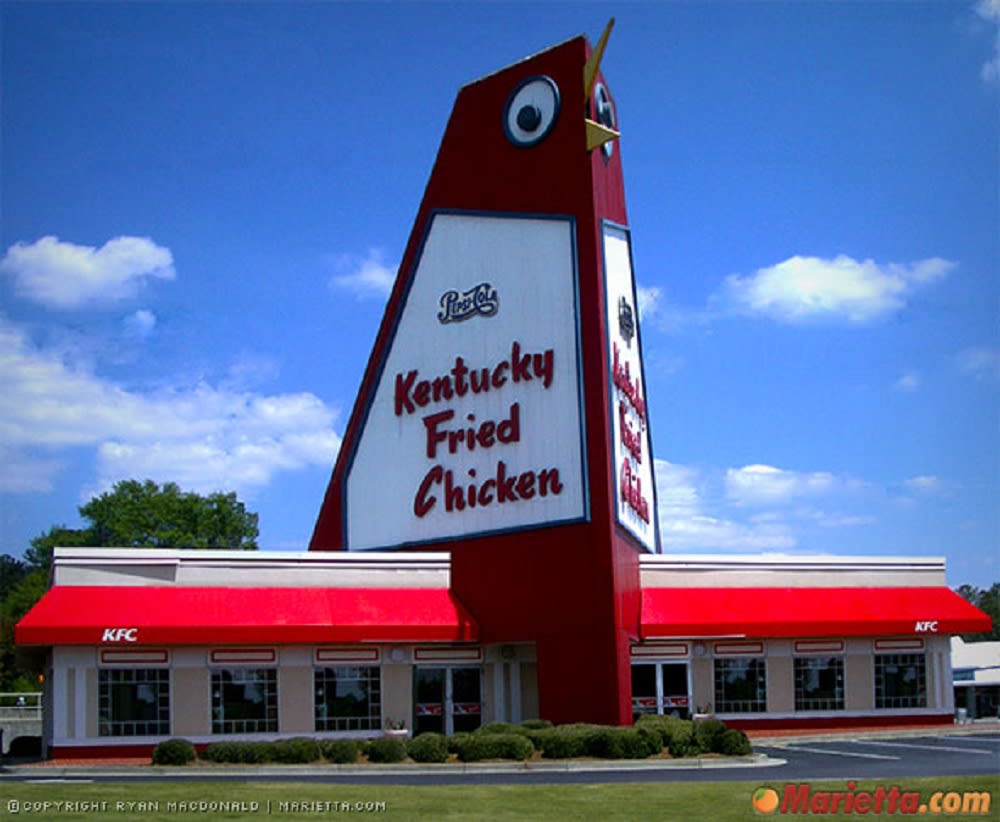 Photo courtesy of marietta.com
If you're traveling with children or want fried chicken in an iconic location, swing by the Big Chicken. This singular landmark towers 56 feet over the surrounded commercial district of Marietta. Built of steel in 1963, the chicken's most prominent features are its moving beak and googley-eyes (it also has a voice). The advertisement beckons passerby to KFC, which bought the Big Chicken from a local restaurant decades ago. At one point, the Big Chicken was scheduled for demolition; locals, many of whom use the Big Chicken as a reference point when giving directions, intervened. The fast food monument plus gift shop stands as a quirky tribute to Marietta. If you need a selfie with the Big Chicken, make sure you get its good side!
4. Marietta Square Farmers Market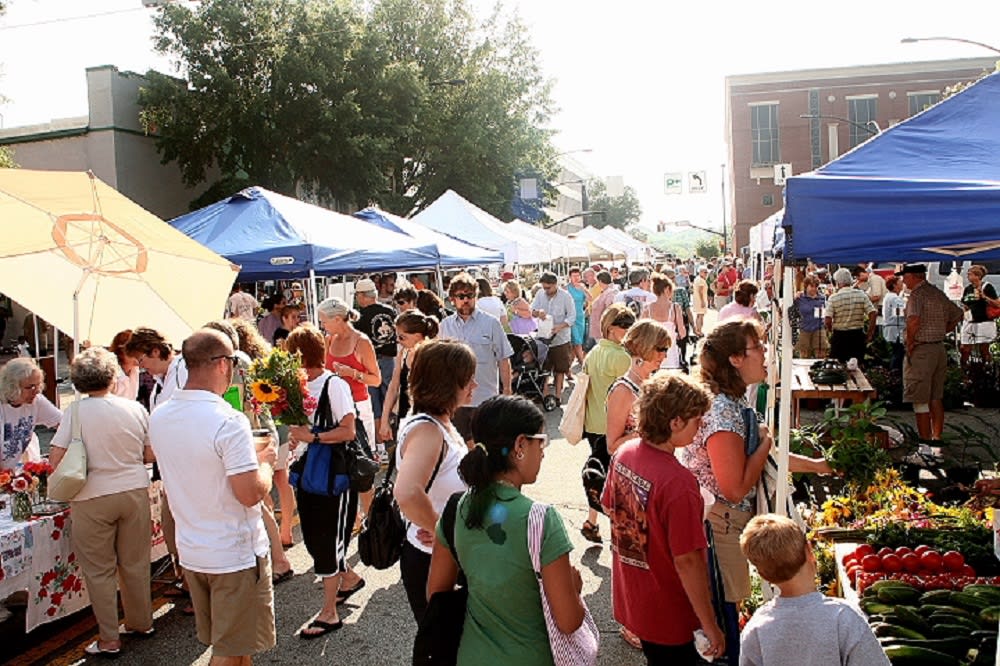 Photo courtesy of localharvest.org
Billed as Atlanta's best farmers market,
Marietta Square Farmers Market
congregates dozens of vendors plying fresh local produce and garden products. Buyers stock up on staples like potatoes, onions and beans; heirloom tomatoes and certain vegetables only available at the market; fruit concoctions like pies, jelly, jam, and preserves; and lemonade to stay refreshed. The market is open every Saturday morning of the year, except a few days off in December, regardless of weather. While you're in the area, check out the
Marietta Square Artisan Market
, which occurs adjacent to the farmers market.
5. Marietta Confederate Cemetery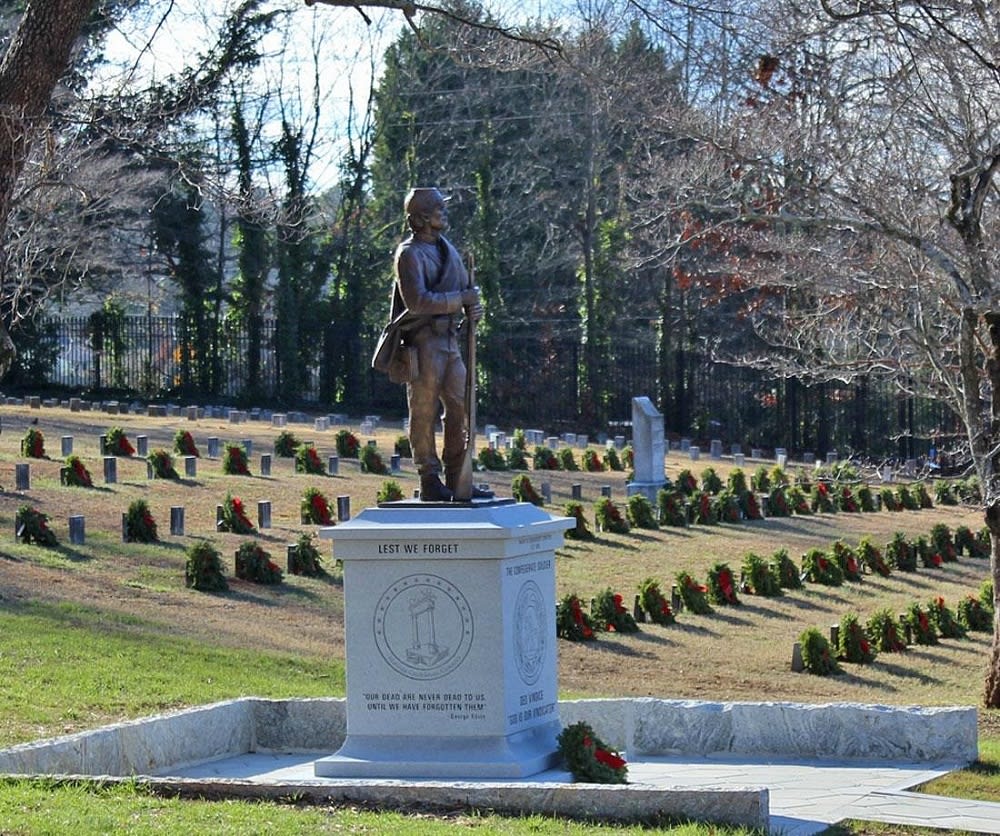 Photo courtesy of tripadvisor.com
At
Marietta Confederate Cemetery
, over 3,000 Confederate soldiers are buried. The grounds, which overlook downtown Marietta, were established in 1863 following a gift from the wife of Marietta's first mayor, and it stands as a memorial to soldiers who fought in the
Atlanta Campaign
in 1864. During the campaign, Marietta served as a major hospital town for the Confederate Army. The original wooden grave markers were replaced with marble stones in the early 1900s, and thanks in part to
fundraising efforts
, the cemetery includes benches, sculptures, statues, and granite monuments.
6. Kennesaw Mountain National Battlefield Park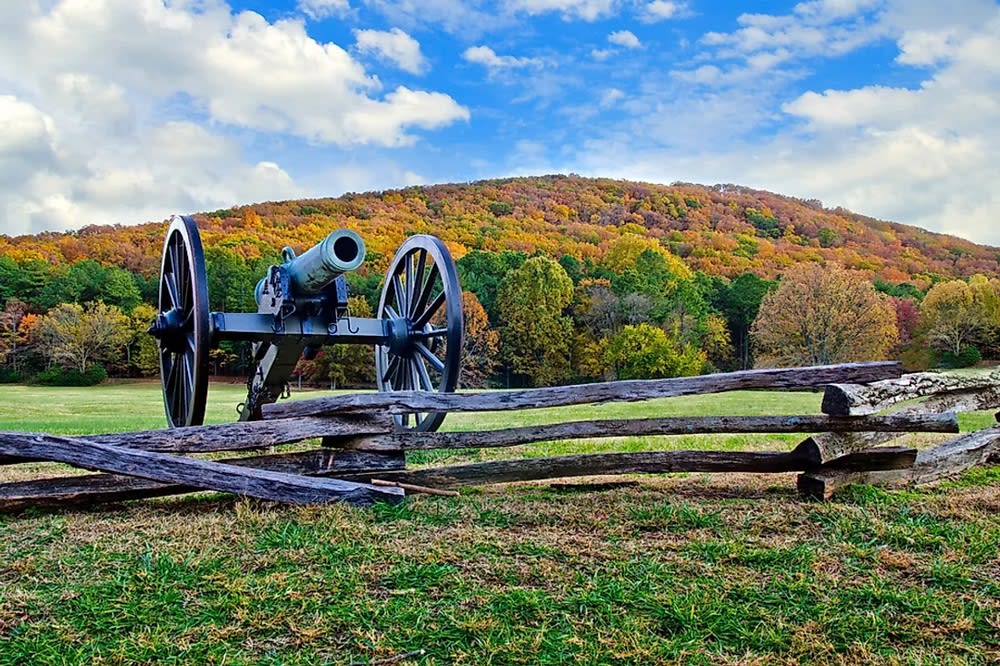 To brush up on your Civil War history, those looking for things to do in Marietta, GA should visit the
Kennesaw Mountain National Battlefield Park
. The 2,965 acres of this park preserve a battleground of the Atlanta Campaign. Those who visit can learn about the site's rich history, or enjoy the Park's nature by taking a hike on one of its interpretive trails, go for a horseback ride in select areas, or picnic at one of the benches in the grassy area.
7. Gone With The Wind Museum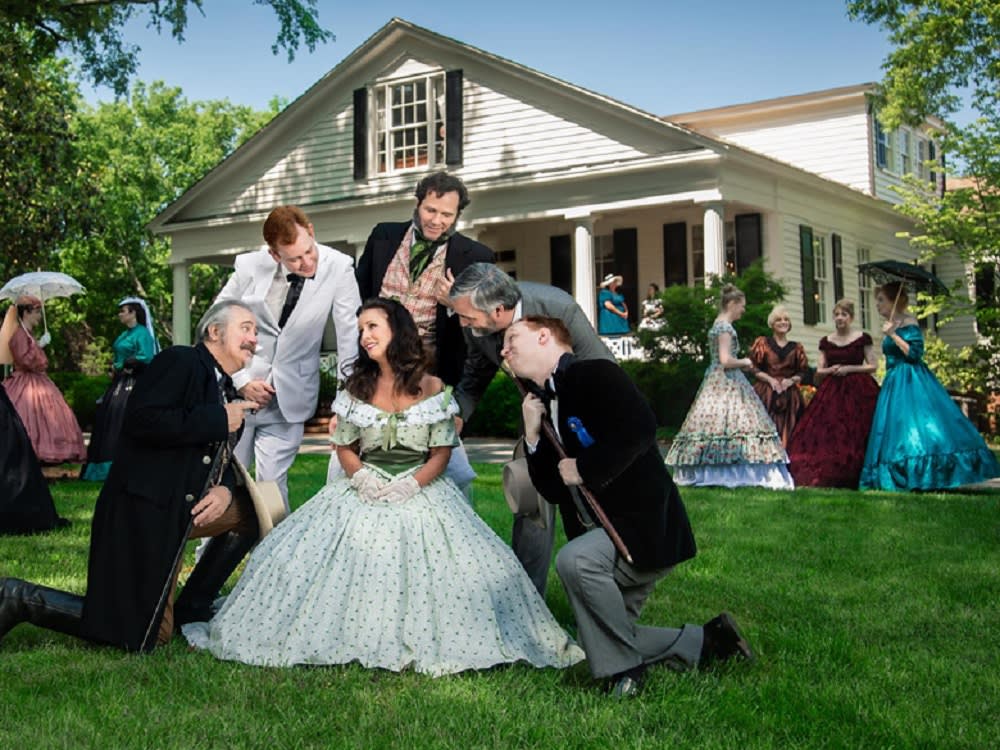 Fans of the book and the movie should definitely check out the
Gone With The Wind Museum
when searching for homes for sale in Marietta. Those who visit can expect a great indoor and outdoor experience, as giant magnolias and well-maintained gardens surround the museum. Take a group tour through this museum's exhibits and view memorabilia from the book and movie.
8. Marietta Cobb Museum of Art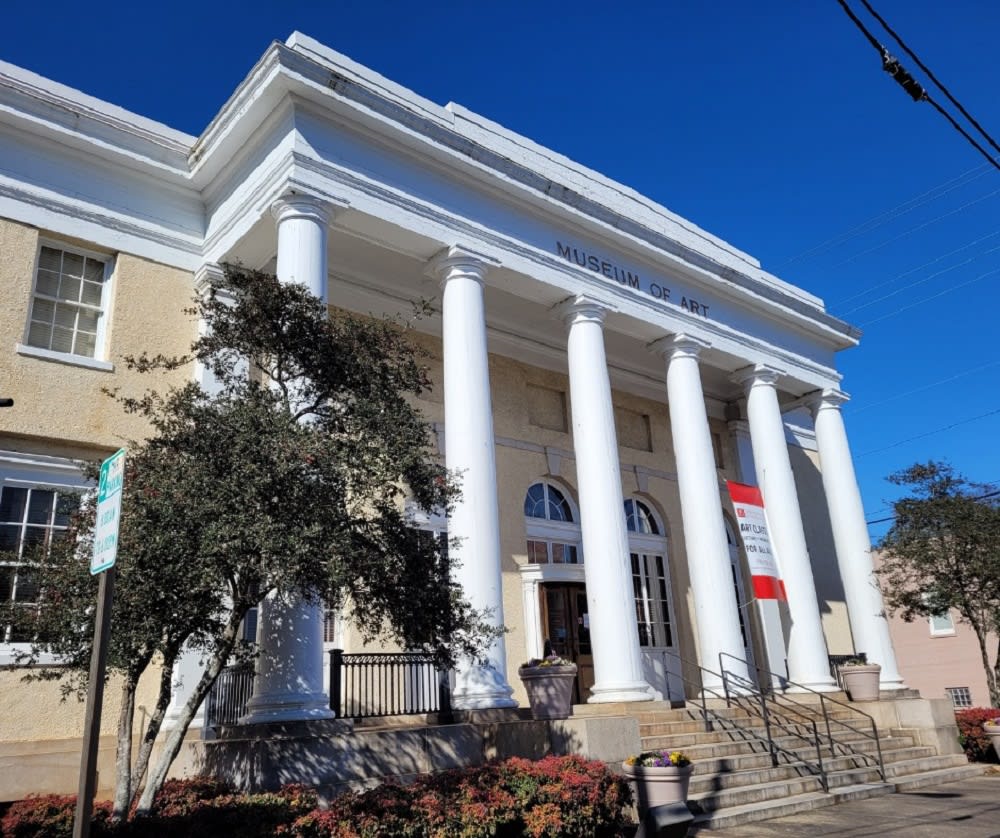 Whether you're an art buff or simply like looking at beautiful works, then you should visit the
Marietta Cobb Museum of Art
. The exhibits at this museum are ever-changing and feature a variety of mediums, styles, and genres. Tours, lectures, and classes are also available at this museum in its effort to build community through art. It also hosts opening night receptions with light refreshments and other events like Art of the Cocktail and the Chalk and Beer Festival.
9. Robert Kent Galleries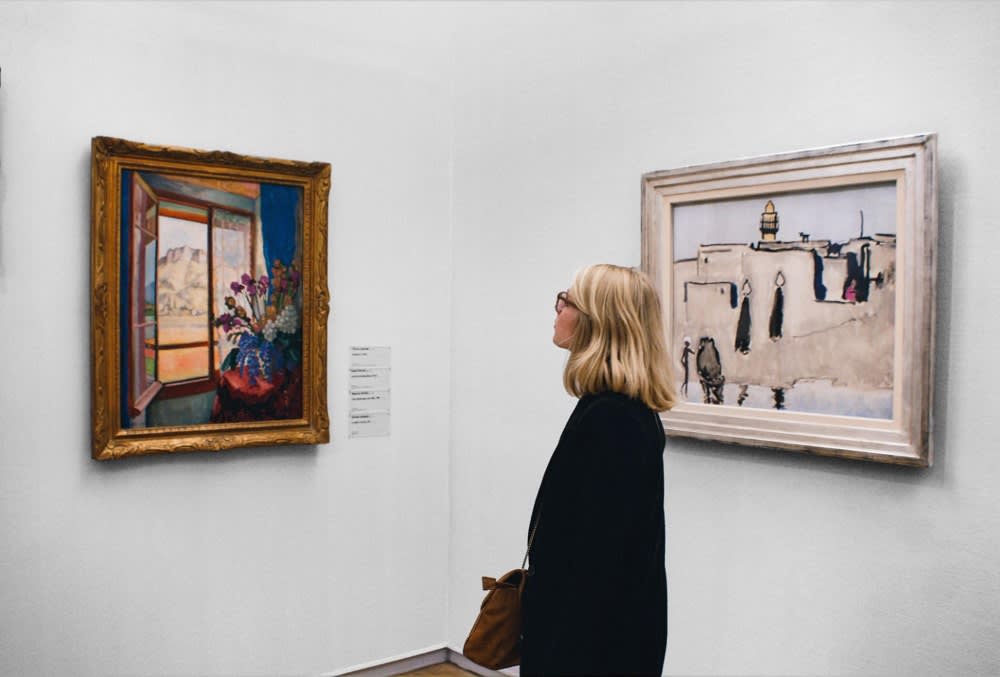 For a variety of outstanding artwork,
Robert Kent Galleries
is the best place to find a new piece to decorate Marietta luxury homes. Whether you're looking for something abstract, floral, or more traditional landscapes, this gallery features it. Also check out its 3D artwork such as glass sculptures, woodwork, and furniture.
10. Marietta Wine Market and Schoolhouse Brewing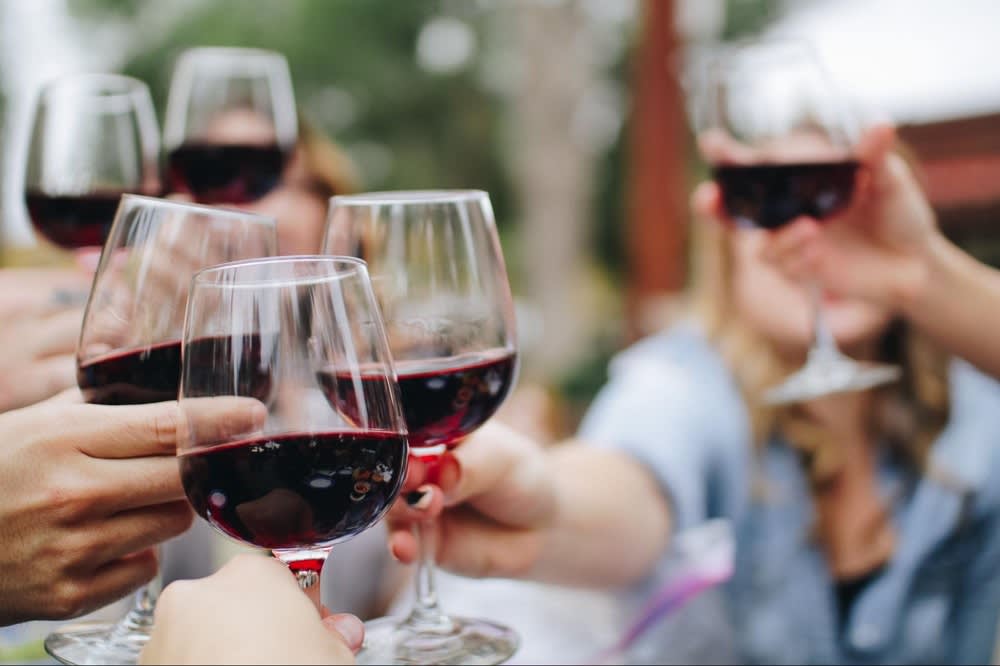 Pop a cork at the end of the day at the
Marietta Wine Market
. Visitors can join this market's Wednesday evening or Saturday afternoon tastings that feature their selection of 500 plus wines and beers from around the world. Guests can also order from a variety of cheese boards to pair with any wine type.
A visit to
Schoolhouse Brewing
is in order if you prefer beer over wine. This destination has 20 rotating draft beers and will give you the recipe and resources to brew your own batch. If you want to purchase a keg or bottle, visitors can order from their homebrew store and peruse their IPAs, Belgians, and experimental options among several others.
Ready to search for Marietta luxury homes?
There's plenty to keep you busy when visiting Marietta, and these are just ten of the most amazing options available to you. When you're ready to move a little closer to these destinations, contact one of the agents on the
Ivan Savant Team
to guide you through the process.